Delivery Information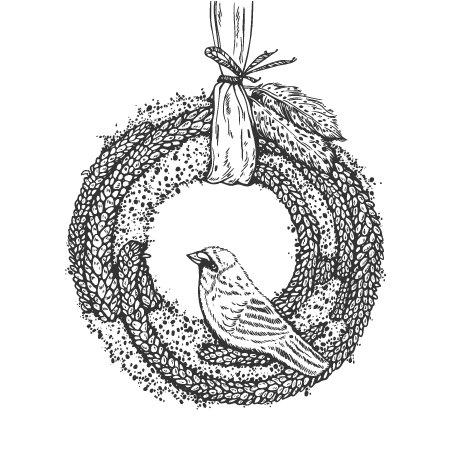 last u

pdated 15-12-17



Last order date for FREE Standard UK Delivery of fresh wreaths: 9pm on 20 December.
UK Delivery of fresh wreaths from 28 November to 23 December.


EXTENDED DELIVERIES WITHIN A 5 MILE RADIUS OF BUCKTON BARNS SY7 0JU SHROPSHIRE 
We are continuing to deliver fresh wreaths to customers within a 7 mile radius of our premises (including Ludlow town centre) up to Christmas Eve. Last order date for local deliveries is 22 December.


FREE UK* Standard Delivery on all fresh wreath orders
Estimated delivery within 48 hours of despatch
Delivered Monday-Saturday (excluding bank or public holidays). Orders placed on Sundays will be despatched the following Tuesday.
All wreaths are made freshly to order: please allow up to 2 working days for despatch from the date of order (during busy periods please allow up to 3 working days for despatch). Pre-ordered wreaths will be despatched for delivery by the date chosen during checkout. To qualify for a pre-order, orders must be received at least 5 working days before your desired delivery date. 
*FREE Standard delivery on small (25cm) and medium (35cm) wreaths is available to Remote Postcodes. We are sorry that we do not currently offer FREE Standard UK delivery to Remote Postcodes for Large (50cm) fresh wreaths: please see 'Large-Parcel' charges for RP's below.
REMOTE POSTCODES

FREE Standard UK Delivery to Remote Postcodes on all small and medium wreath orders

£12.95 Delivery charge applies to Large (50cm) wreath orders

Estimated delivery within 48 hours of despatch

Delivered Monday-Saturday (excluding bank or public holidays). Orders placed on Sundays will be despatched the following Tuesday.

We deliver fresh wreaths to remote postcodes (Highlands, Islands, Scilly Isles and Isle of Man.) Small and medium wreaths are delivered FREE to Remote Postcodes. We are sorry that at this time we are unable to offer our Free Standard delivery service on large 50cm fresh wreaths.



 STANDARD UK DELIVERY FOR NON-WREATH ORDERS - £3.50
Delivered within 48 hours of despatch
Delivered Monday - Saturday (excluding bank or public holidays) 
Applies to orders placed before 2pm Monday - Friday. Orders placed after 2pm or on a Saturday, Sunday or bank holiday will be despatched the next working day.
We deliver to most postal areas within the UK including the Highlands and Islands, Scilly Isles and the Isle of Man. We're sorry that certain geographical locations and carrier availability can restrict our service and standard delivery may be subject to an additional 1-2 days transit time, although in our experience most deliveries arrive within 48 hours.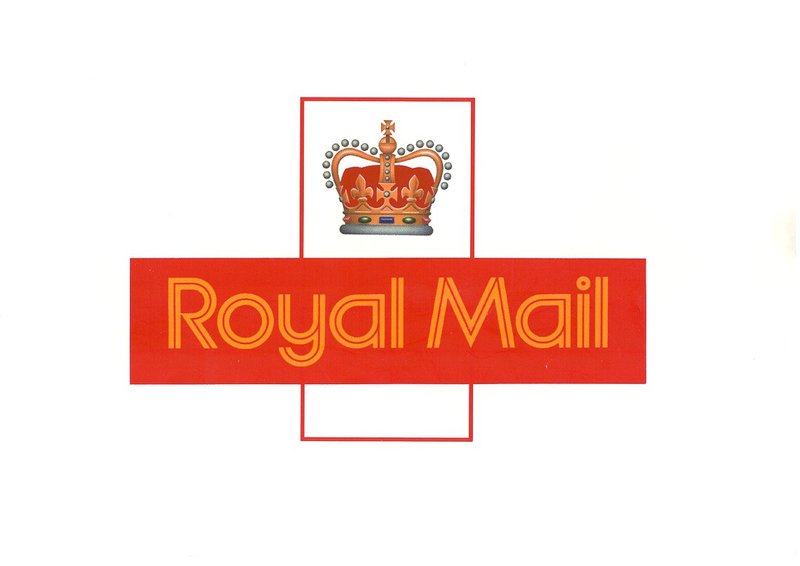 ---
FULL DELIVERY AND RETURNS INFORMATION
Deliveries
Our deliveries are made by third party carriers: YodelExpress deliver our large wreath orders with parcel tracking as standard; Royal Mail delivery our small and medium wreath orders and non-perishable products.  All courier services aim to deliver within 48 hours from the date of despatch - please note, transit times are not guaranteed and may be affected by adverse weather conditions, peak-seasonal demands, strikes and/or network-delays.
Once your order has been despatched you will receive an email to confirm that your order is on its way. If your parcel is being delivered by YodelExpress we will send you an email containing your parcel's unique tracking number.  
Standard deliveries by Royal Mail and YodelExpress do not require a signature. If you are out, the delivery driver may be able to leave your order for you in a safe place (if your safe place is not visible from the road and not exposed to weather conditions which may affect the product or its packaging). If this is not possible, the delivery driver will attempt delivery to a neighbouring address and if this is not possible, a card will be posted through your letterbox with instructions on how to arrange re-delivery.   
We aim to deliver products to you by the date set out on the product page (where applicable) and as additionally confirmed in the order confirmation email we send to you or, if no date is specified, within 3 working days (excluding Saturdays, Sundays or bank holidays) of the date of the acknowledgement of order email we send to you. If the address is incorrect the order may be delayed or may not arrive at all.  
You should keep your delivery note and all packaging and should notify Customer Care immediately and no later than 48 hours after receipt if any of the order is missing or damaged (please notify us no later than 24 hours after delivery for fresh products including wreaths and garlands). 
We cannot accept any liability for delays, losses or damages arising from orders being delivered outside of the selected/estimate time slot and/or occurring as a direct result of the carrier (Yodel; Royal Mail).   

Delivery Restrictions  
We reserve the right to restrict deliveries in certain areas if carrier or geographic locations restrict our service. We're sorry for any inconvenience this may cause and we will notify you of any such restrictions or cancellations within 24 hours from the time you place an order with us. 
Errors and shortages  
In the event of there being errors or shortages, these should be brought to the attention of Customer Care no later than two days after receipt of delivery and no later than 24 hours after receipt of fresh perishable products e.g. fresh wreaths and garlands. 
Whilst we try to ensure that all prices on the website are accurate, errors may sometimes occur. In the event that a product you have ordered is listed at an incorrect price due to a typographical or administrative error, we will notify you of the correct price by telephone or email before despatching your order and ask you whether you still wish to proceed with your order at the correct price. Once we have received your confirmation and amended payment we will then despatch your order. Please be assured, if you do not confirm that you wish to proceed with the order within seven days of the date of our price correction email, we will consider this as a withdrawal of your order and we will delete your payment details from our system.  
We reserve the right to decline to fulfil any order, including bulk purchase of items on promotion, or included in a special offer or misuse of voucher codes. 
RETURNS AND CANCELLATIONS
Please note that you are entitled to cancel your order provided that you exercise your right no longer than 14 days after the day on which you receive the goods or services. Cancellations apply strictly to non-perishable products only. All perishable products (for example fresh wreaths, swags and floral arrangements) cannot be cancelled after receipt/delivery. Delivery charges do not apply under the cancellation policy.  
 
We've made returns as easy as possible for you. You may return or exchange products, subject to the cancellation rights given in the section above and the returns exemptions given below, within 28 days of the despatch date. Products must be returned in their original packaging, unused and in new condition. If you wish to exercise your right of cancellation, you are obliged to retain possession of the goods and take reasonable care of them. To return products, please contact our Customer Care team quoting your order reference number and reason for return: info@evergreenwreaths.co.uk. Returns carriage is at the cost of the customer unless items are damaged or unfit for purpose in which case we will arrange collection by courier free of charge.  
  
Refunds  

On cancellation or return of products, we will make a refund to you of the full value of the payment made to us, excluding delivery charges, where applicable. A refund of the original delivery charge will be given (if applicable) in the instance of incorrect, damaged or faulty goods or if your order is cancelled within 7 (seven) working days from the day after which you have received the goods and the goods are not perishable, subject to natural deterioration, used or mishandled. We do not accept liability for any goods damaged in transit where the original packaging was reasonable and sufficient to protect the goods under normal and reasonable conditions of carriage. If your goods are damaged during transit please contact customer services and we will work with you to remedy the situation with the carrier. 
  
Where you paid for products by payment card, refunds will be made by re-crediting your payment card account from which the money was originally debited. All refunds will be made within 10 working days either:  
- (where products have not yet been shipped to you) of our confirmation in writing to you that your order has been cancelled; or  
- (where products have been shipped to you) and after receipt of the returned products by us.  
  
Damaged goods  
Please check your delivery as soon as possible after it arrives. In the unlikely event your delivery has arrived damaged please contact our Customer Care team at info@evergreenwreaths.co.uk  . We will always strive to resolve any queries or concerns quickly and easily. 
 
Exclusions

Please note that your right to return products does not apply to goods made to your specification, that have been clearly personalized or which by reason of their nature are liable to deteriorate or expire rapidly (including all perishable goods such as fresh foliage and flowers).  
We do not exclude or limit in any way our liability for: 
- fraud or fraudulent misrepresentation;  
- any terms implied under the Sale of Goods Act 1979 or the Sale of Goods and Services Act 1982;   
- any liability arising under the Consumer Protection Act 1987; or  
- any matter for which it would be illegal for us to exclude, or attempt to exclude, our liability.