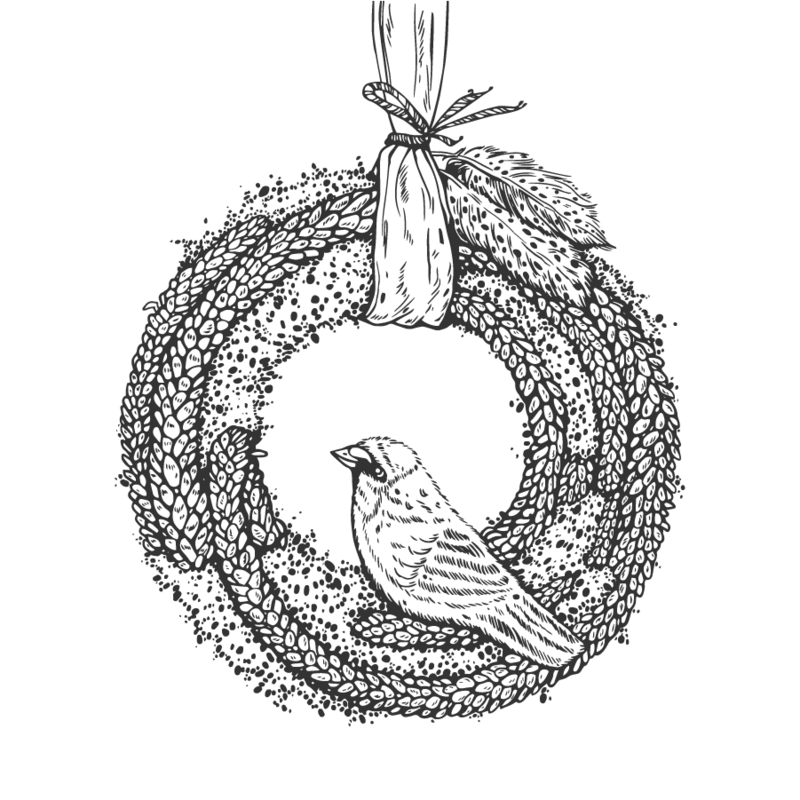 Privacy and Cookies Policy  
Your privacy and security is very important to us and we take all reasonable measures to protect your data and experience on our website. This policy sets out how we use and protect any information that you provide us with when you use this website. Please note that you do not have to provide any information to access this website, but if you do choose to withhold certain data you may not be able to access certain sections, facilities, services or products within the site. 
If you have any questions about this policy, please contact our Customer Care team by emailing info@evergreenwreaths.co.uk   
We may, from time to time, change this Privacy and Cookies Policy by updating this page. You should revisit this page from time to time to re-read this Privacy and Cookies Policy and ensure you are happy with any changes. This Privacy and Cookies Policy was last update in October 2017. Separate privacy terms and cookies policies may apply where you access other third party websites or services through our website. You should read any other applicable privacy policies carefully before accessing and using other such services or websites.  
  
Direct marketing and your preferences  
We would like to keep you up to date with a range of products and services provided by us. This includes news of special events, promotions, product and company launches and catalogues. We are constantly looking for ways to improve our service and products and may therefore occasionally contact you for research purposes. We may contact you for the above purposes by post, telephone, SMS text messaging and/or email. We will always obtain your consent where we are required to do so in accordance with applicable law.   
We will ensure that any direct marketing or market research that you receive or are contacted about by electronic means will provide a simple means for you to refuse further marketing. For example, in emails it may provide you with an 'unsubscribe' link, or an email address to which you can send an opt-out request. We will, within a fair and reasonable period, but not longer than 14 days, cease any marketing to which you object or withdraw your consent to. Please allow sufficient time for the change to be administered. You can change your mind about marketing at any time by informing us using the contact details set out at the top of this notice. In such cases we will not necessarily remove all your personal data from our database(s) but will note and respect your changed direct marketing preferences.  
  
You have the right to request a copy of any information we hold on you at any time, and to have that information corrected if it is inaccurate. If you wish to request a copy of any information held on you, please contact our Customer Care Team at Unit 9 Lower Buckton Barns, Buckton, Leintwardine, Craven Arms, Shropshire, SY7 0JU. Nothing in these Terms and Conditions affects your rights under the Data Protection Act 1998.  

What personal information do we collect?  
When you visit this website, we may ask you to input and may collect personal information from you. If you subscribe, create an account and/or make a purchase through this website, we may ask you to provide us with, and collect, information such as your name, email address, billing address, delivery address, telephone number, product selections, credit card or other payment information, and a password. Where applicable, to provide a requested product and/or service, we may transmit your delivery address and product selections to third party suppliers who will use this information exclusively for the purpose of fulfilling your order/s.  
We also collect, (and our third-party providers may collect) certain information about user activity on our website from visitors who have not logged into their account with us which doesn't personally identify you to us such as, the URL you came from, IP address, domain types like .co.uk and .com, your browser type, the country and telephone area code where your computer is located, the pages of our website that were viewed during your visit and any search terms that you entered on our website ("User Information").  Where you "like" us or make posts on our pages on social networking websites we may also collect personal information about you. We may collect this information even if you do not register with us.  
 
What do we do with the personal information we collect?   
We use your information as collected through the website only for the following purposes:  
- To process your order;   
- For internal statistical analysis purposes;  
- To improve our products, this website and the service we offer;  
- To personalize our communications with you and your experience of our website, products and services;  
- To administer this website;   
- If you consent, to notify you of products or special offers that may be of interest to you;  
- If you consent, to contact you for market research purposes;  
- Where required, to authenticate your identity, validate your payment card and obtain authorisations for your payments for products and/or services;  
- To respond to, or contact you, in response to any specific enquiry you make;  
- To contact you in relation to your account registration and to send you any passwords required for you to access and use your account on the website;  
- Internal record keeping; 
- Where required or otherwise permitted to do so by applicable laws and/or regulations, for the purpose of responding to a court order, or a request for cooperation from a law enforcement or other government agency, or in order for Evergreen to establish or exercise its legal rights or defend legal claims.  

Who do we share this information with?  
Your personal information will be used for the above purposes by relevant staff in Evergreen and by those who support them in their roles. It may also be disclosed to reputable third parties which we engage to help us run our business, including for the purpose of manufacturing, processing and fulfilling orders. This may include distributors of our products and services and third party couriers/delivery companies, as well as service providers and subcontractors retained to perform functions on our behalf or to provide services to us, such as warehousing; marketing and advertising; software development; website hosting and management; information technology and office services; legal, accounting, audit and other discreet professional service providers; and other services related to our business.  
This information is provided to such service providers and subcontractors on the basis that they do not collect, use or disclose the personal information for any purpose other than to perform such functions on our behalf or to provide services to us or as otherwise required by law.   
Evergreen may also disclose your personal data:  
- In response to a court order, or a request for cooperation from a law enforcement or other government agency; to establish or exercise its legal rights; to defend legal claims; or as otherwise required or permitted by applicable laws and/or regulations;  
- When Evergreen believes that disclosure is appropriate in connection with efforts to investigate, prevent, or take action regarding illegal activity, suspected fraud, or other wrongdoing; to protect and defend the rights, property or safety of Evergreen, its customers, staff, suppliers or others;   
- To credit reference and fraud detection agencies in order to authenticate your identity and validate your payment card.  
  
Other than as set out above, we will not transfer, disclose, sell, distribute or lease your personal information to third parties unless we have your permission to do so or are otherwise required or permitted to do so by law.  
  
Cookies  
We will ask for your consent to the use of cookies set out in this Privacy and Cookies Policy when you first access the website and if we introduce any new cookies to the website. Your continued use of the website will be treated as consent to the use of these cookies for the purposes described.  

Explanation: Cookies are small text files that your web browser software stores ['caches'] on your computer when you visit websites. Evergreen utilizes cookies to facilitate the smooth running of our website, your experience when using our website and to help us improve the service we extend to you, the customer. For example, a cookie generated by the website allows us to retrieve your current shopping basket, to recognize you when you visit and/or log into your account and to help you navigate around our website. Because we rely on cookies to make the shopping experience easier and more tailored to your needs, your browser must be set to accept cookies before you can place an order with us. You can set your browser to reject cookies (see the 'Help' menu of your browser to find out how to do this), but please bear in mind that if you do this, certain personalized features of this website [as described above] cannot be provided to you.  

Linking policy  
This website contains certain links which will lead to third party websites, including but not limited to social media platforms, which are not under the control of Evergreen. Evergreen aims to include only those links to websites which provide relevant and useful information and which are deemed to be, by all reasonable standards, commercially and technological safe and reputable. We do not link to individual personal websites and will not knowingly provide links to sites that contain illegal, malicious, offensive or misleading information.  Wherever possible we aim to link to UK-based websites only [.co.uk, .uk, .com, .org.uk] to ensure information is appropriate and relevant to our customers.   
When any of these links are activated you will leave Evergreen's website (and a third party site will open in a new browser window). Please be advised that Evergreen have no control over, and will not accept responsibility, or liability, for any material or service contained on any linked website. Links provided on the website do not represent any endorsement or other acceptance of responsibility or liability by Evergreen for any content provided or available on such sites.  
All information or content transmitted by any functionality made available on this website, including personalized content, gift messages and emails are the responsibility of you, the sender/user. You confirm that by using this service you will not transmit any material which could be considered offensive, obscene or otherwise objectionable. Evergreen cannot be held liable either directly or indirectly for the content of any such functionality, nor for any loss nor damage of any kind which you may incur as the result of your use of this service. 
If you require any information regarding orders you have placed with Evergreen, please contact our Customer Care team by emailing info@evergreenwreaths.co.uk