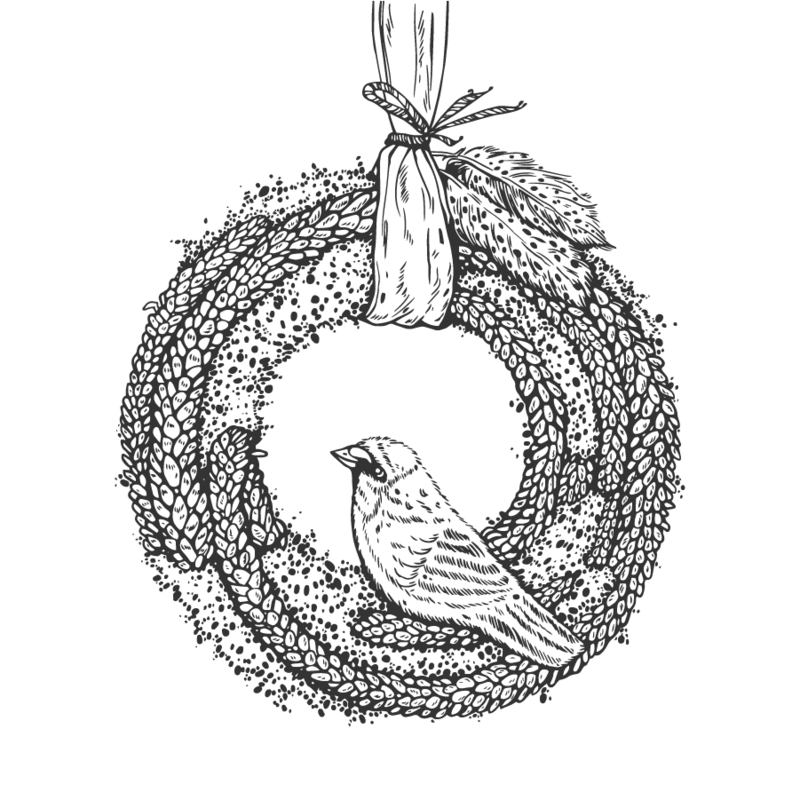 We're Conscious of Maintaining and Improving Sustainable Practices 
Sustainable Wreaths and Garlands 
We work with nature on a large scale and so we believe it's important to make the right choices for the environment. By using sustainably sourced foliage, biodegradable and recyclable packaging and by reducing our waste and energy consumption we work to minimize our impact.  
When sourcing our spruce - Noble, Nordmann and Fraser -

and our Holly and Ivy,

w

e

choose

suppliers who

use sustainable farming techniques to h

arvest

foliage

by

'

pruning' rather than felling trees and

shrubs.

In the l

onger

term,

these tree

plantations

can

continue to

mature, in turn nurturing wildlife and

absorbing

Co2 gase

s.

 

interchangeably, we use a variety of flowering trees and shrubs including eucalyptus, bay, cedar, the berries of hypericum shrubs, wax flowers and a diverse selection of flora and fauna. Insofar as it is possible, we aim to source from within the UK but where we source from outside of the UK we minimize our impact by bulk purchasing foliage which lends itself to single deliveries rather and a lower carbon footprint.

Our packaging is made from cardboard

and

our wreaths are wrapped in a layer

of paper

which

can be recycled or compo

sted

. Where possible, we source recycled packaging to s

h

ip our orders and we recycle our own suppliers boxes and packaging.

U

p to 90% of our product-materials are

of biodegradable, natural

origin

.

We shred and compost our remnant stems, leaves and foliage for future use in our own fields.

We are fortunate to work in a beautiful light-filled barn and workshop and as most of our activities occur during the day our use of electricity for lighting is minimal. Similarly o

ur production methods also minimize the use of electricity

. Individual orders are handcrafted and wholesale orders utilize machinery with low energy consumption over a limited number of hours each day.

 
Supporting British – Origins of our Foliage  
Supporting British agriculture and business is at the heart of our practice. Each year, as our company grows and diversifies, we focus on building long-term relationships with British growers and suppliers to acquire sustainable, quality materials and support British businesses.